What does a pile of smoked pork, thick slices of ham, charred pineapple, melted swiss cheese, spicy mustard and grilled sourdough all have in common?  Until recently, almost nothing; but then Electric Hero came along and combined them to create one of their best selling sandwiches, The Piña Cubano.  It's hot, huge, served fast and even delivered for free to your doorstep.  That's the value that creates a loyal following and a good business.
As an Electric Hero Franchise Partner, you may be in business for yourself but you are never in business by yourself.  Ongoing support gives you an edge in real estate, construction, training, distribution, proprietary products, operations, marketing and even financing.  We are totally commitment to ensuring the success of each of our Franchise Partners.
We provide you with a flexible platform from which to build your business.  Our Franchise Partners can open a store from start to finish for as little as $50,500, including the franchise fee.  Our 3.5% royalty is almost half the industry average.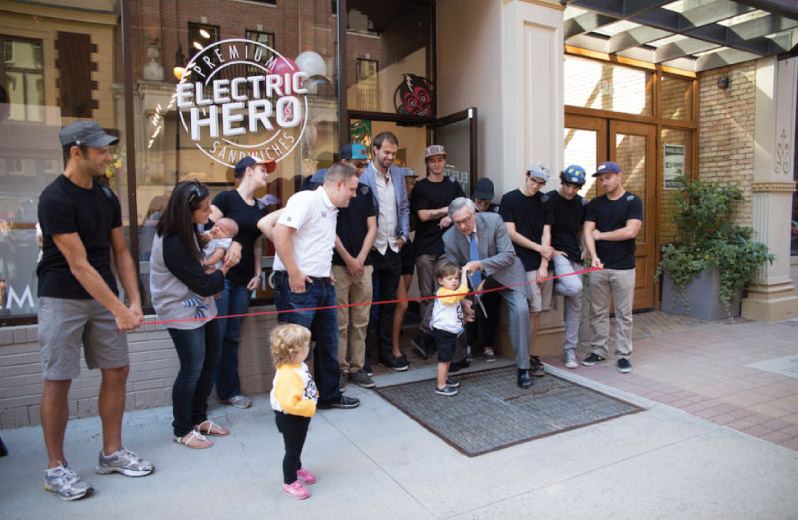 We invest a lot of resources into each of our Franchise Partners, so naturally, we want to choose the best of the best.
Let's start simple, here are our basic qualifications:
• Have $50,000 to invest.
• Have good credit.
• Have management & business experience.
• Be involved in your local Michigan community.
There are plenty of excellent territories available right now across the Mitten State.  Each of our existing Franchise Partners own and operate multiple units, although there are single unit opportunities available.  Multi-Unit Developers only pay one Franchise Fee for up to 3 units.  That's a pretty sweet deal!