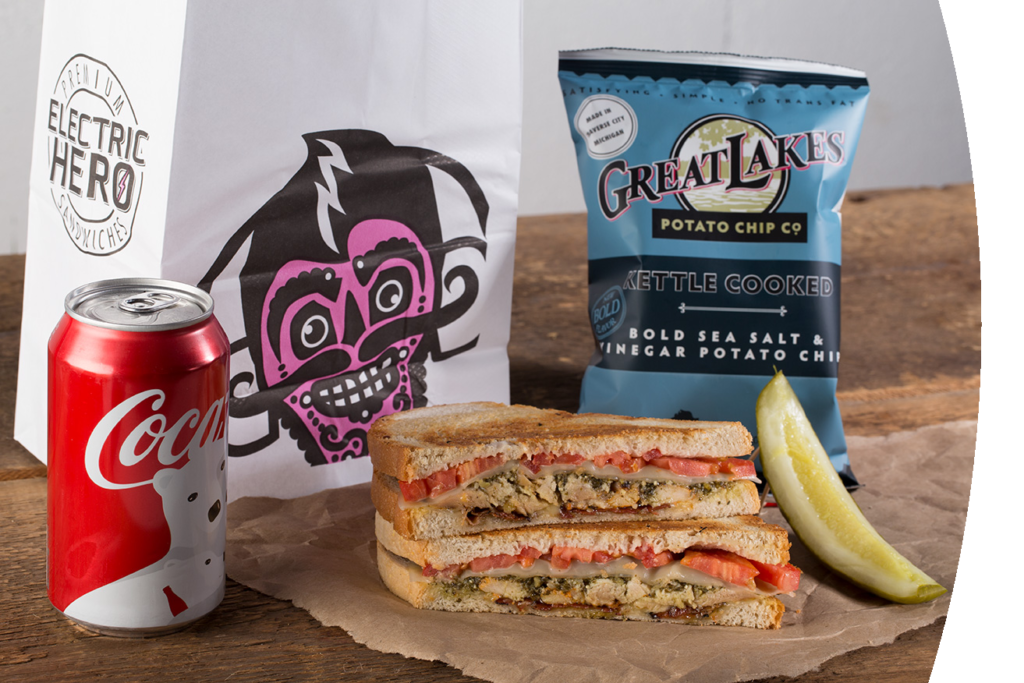 BOXED LUNCHES
All box lunches include:
• Choice of sandwich     • Dill pickle spear
• Bag of kettle chips       • Can of soda or bottled water
$10 – 5 Box Lunch order minimum
PLATTERS
Choose any sandwich from our menu (but stick with the cold sandwiches. The hot ones will eventually turn to cold ones and your guests just aren't about that life!).
Sandwiches are cut into halves so everyone can get a variety. Comes with plenty of pickles, kettle chips, soda, napkins, and plates
$12 per person – 5 person minimum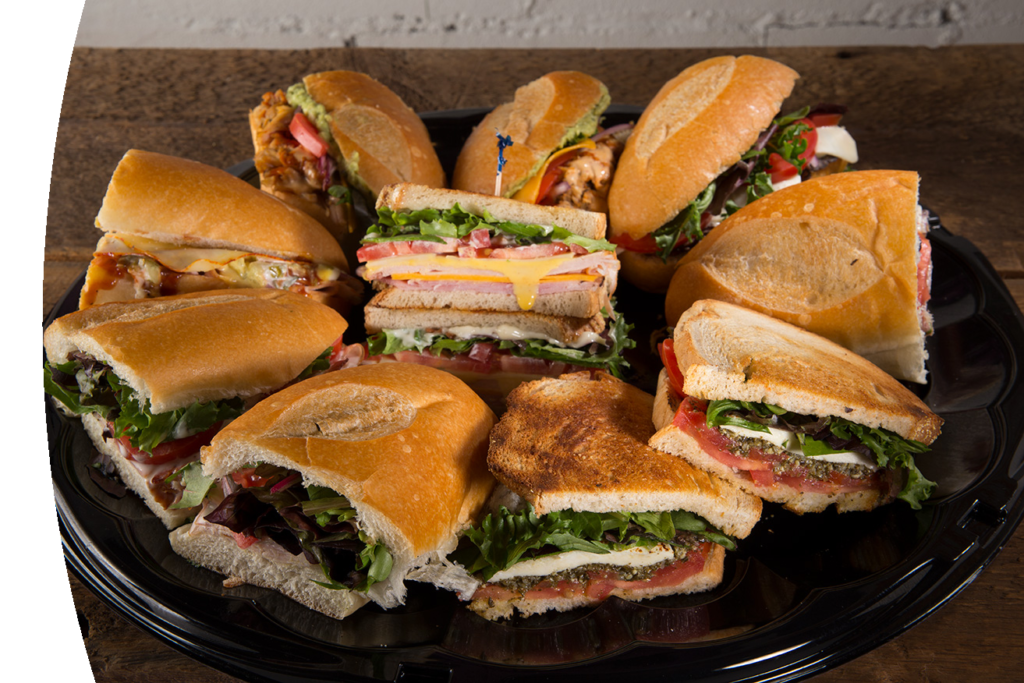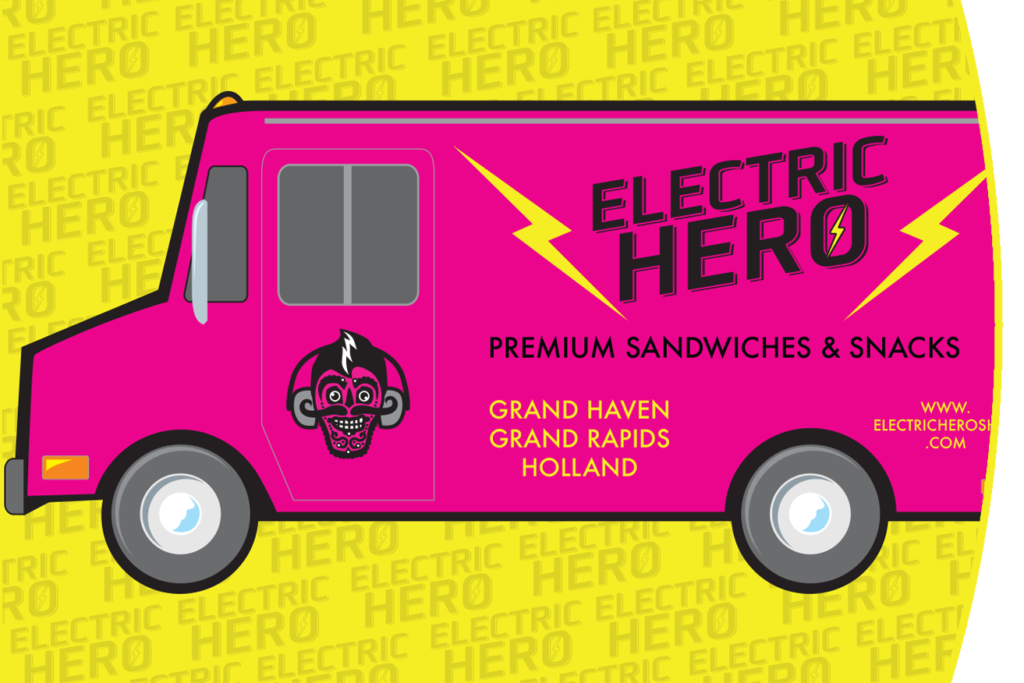 FOOD TRUCK
Are you having a really large event? Book one of our food trucks! Custom menus are available for your event.  For more information, email: mika@electricheroshop.com
$250 truck fee
+ Per Person charge – 100 person minimum
SOUPS
Always a variety to choose from, just ask for details.
$10 per quart
(serves 3-4)
---
KETTLE CHIPS
Sold by the bag.
$1.50 each
JUMBO SALAD BOWLS
Choose from any of our stellar salads. Comes with assorted dressings, plates, and forks.
$25 – Serves 4-5 side salads
SODAS
Just tell us what you want, but we recommend Sprecher's Gourmet Sodas.
---
BROWNIES
$3 each